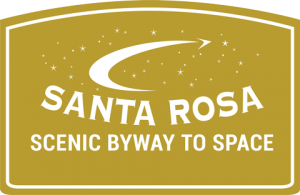 Welcome to the Byways to Space network – the only one of its kind in the country.This scenic byway includes six routes that cover more than 30 miles through or near the NASA Stennis Space Center's (SSC) 125,000-acre buffer zone. Often canopied by oaks, the roads and trails meander through the scenic countryside, passing former historic settlement sites, scenic vistas, natural waterways, and parks perfect for hikers, bicyclists, birders, kayakers, and nature lovers.
The jewel of the Santa Rosa Scenic Byway is McLeod Park, which was created under the President Nixon initiative to convert federal land to state parks. It's a recreational haven and is full of camping sites, pavilions, boat launches, nature trails, river beaches and swimming areas. McLeod Park also features an excellent Mississippi Gulf Coast Birding Trail site in a freshwater marsh off the Jourdan River. Inside the park is one of the entrances into a unique water trail called the Jourdan River Blueway — a place not only great for fishing, but also perfect for viewing wildlife and unique plant life that exists along this nearly nine mile stretch.
Santa Rosa was named early in the 20th century, possibly after prominent citizen Rosa Thigpen. Relatively little is known about the town, but it featured homes, churches, and a one-room schoolhouse called the Aaron Academy. One of the last remnants of the now extinct town site is the Turtle Skin Cemetery. In the style of the time, the cemetery is surrounded by a concrete block wall with a stucco treatment to form protection for the cemetery that has graves dating from the 1860s. The Turtle Skin Creek also is nearby.