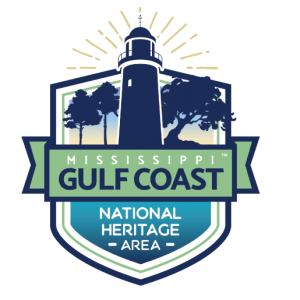 Whether it's a challenging round of golf or exploring the bayous, Hancock County offers the outdoor thrill seeker with plenty of activities to enjoy. If you lack equipment for a day of fun in the sun, visit Green Canyon Outfitters in Old Town Bay St. Louis to rent or purchase kayaks, bicycles, paddleboards, and more to begin your outdoor challenge.
All throughout the historic city, paved boardwalks can be found along tree-lined streets or the beaches — a setting perfect for any bike ride. While at the beach, try crabbing along the seawall or fishing from one of the piers.
McLeod Park is an outdoor adventure hotspot. Located on the Jourdan River just off I-10, visitors can take advantage of the beautiful waterways for skiing and kayaking, as well as enjoy a camping or hiking experience. The Jourdan River is a prime location for anglers who tempt the pristine waters full of all types of fish. This nine-mile stretch of water is not only great for fishing, it's perfect for birding and viewing wildlife and plant life indigenous to the area.
Spend the afternoon teeing off on one of Hancock County's outstanding golf courses. The Bridges is an Arnold Palmer signature 18-hole course that is ranked among the Top 40 casino courses in the country and Top 10 courses in the state by Golf Digest and Golfweek. Diamondhead Country Club's two golf courses, the Pine and the Cardinal, feature well placed bunkers and water features through gentle rolling terrain. All three courses incorporate the natural beauty of oaks, pines, and magnolias. It's not uncommon to occasionally see wildlife who claim the course as their home.
After a long day of outdoor fun, grab a bite and cool off with one of Lazy Magnolia's specialty beers, which can be found on tap at many restaurant locations, especially since it's brewed right in the Kiln. Brewery tours and tastings are regularly available.
For more information:
Green Canyon Outfitters: http://greencanyonoutfitters.com/
The Bridges: www.hollywoodgulfcoast.com/golf
Lazy Magnolia: www.lazymagnolia.com
Diamondhead Country Club: www.diamondheadms.org/golf
Hancock Chamber of Commerce: www.hancockchamber.org